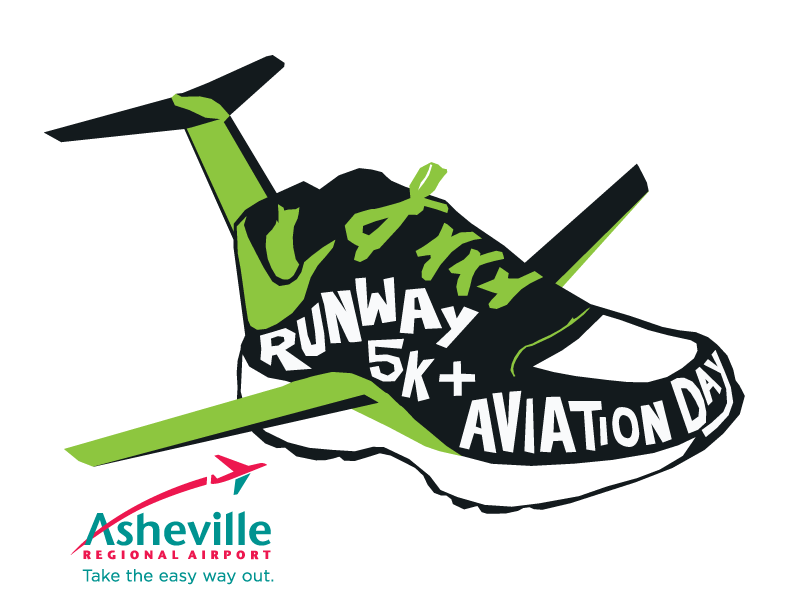 The word is out that our Runway 5k + Aviation Day is back by popular demand, and we're more excited than ever because this year's race on October 6 will cover the entire length of the runway at Asheville Regional Airport, giving you a chance to run more than a mile and a half of runway with your own two feet!
In fact, we're so excited, we're giving away FREE race registrations (along with very cool race shirts) to a few lucky winners. You have three chances to win, so give yourself the best shot at a free registration by entering all three giveaways.
First, you can visit the Asheville Regional Airport Facebook page and enter the sweepstakes there. As a bonus, you'll receive an additional entry for each friend you refer using the special link provided to you after you register.
Second, you can go to a very cool local running blog called Carolina Runner and answer three simple trivia questions for another chance to win.
Finally, ChiRunning, an Asheville-Based running website dedicated to teaching safe and efficient running technique, is giving away yet another free race registration, and you can enter to win by visiting their Facebook page.
Early registration for the race opens July 1, and registering by September 1 guarantees you a race shirt. But that's only half the excitement. The other half is our Aviation Day, which puts the focus on the thrill of aviation. Featuring aircraft on display, aviation experts on hand to answer your questions, food, live music, activities, prizes, and more, there is something for everyone at Aviation Day!
So mark your calendar for Saturday, October 6, and be sure to enter for your chance to win a free race registration for the flattest 5k in the mountains!