​

AVL is committed to following best practices to protect the travelers of WNC.  Thank you for also doing your part and educating yourself about what to expect so we can all  #travelsmart.  Together, we can enhance the health and safety of everyone involved in the travel journey.

​

ENHANCED CLEANING PROCEDURES - Enhanced and frequent cleaning of high-touch surfaces in public areas (including counters, handrails, elevator buttons, seating, doors and other such surfaces).  The new procedures include use of electrostatic sprayers to disinfect large surface areas.
FACE COVERINGS - North Carolina requires use of face coverings in public places, including in the airport.  All staff, passengers and visitors are required to wear masks while in the airport.  A complimentary supply of cloth masks are available in Guest Services for passengers/guests who do not have one.
SOCIAL DISTANCING – Watch for social distancing markers and signs in passenger queuing areas, including ticket counter lines, security screening, gate areas, restaurants and jet bridges.  Airport seating areas have been reconfigured to promote social distancing, so please keep at least 6 feet of distance between yourself and others outside of your travel group.
PLASTIC SHIELDS - Acrylic "sneeze guard" shields have been installed at all public counters.
HAND SANITIZING STATIONS - These stations are located in high-traffic areas throughout the airport.
LIMITED ENTRY TO THE AIRPORT TERMINAL – Entry to the airport is now limited to passengers, visitors who must assist a passenger, those doing business at the airport, and employees.  Those dropping off or picking up passengers should stay in their vehicles, and may use the complimentary Cell Phone Lot to await arriving passengers (or other paid lots, if preferred).
EDUCATION - Signage, overhead announcements and other communication strategies are in place to help all guests maneuver the travel journey as safely as possible.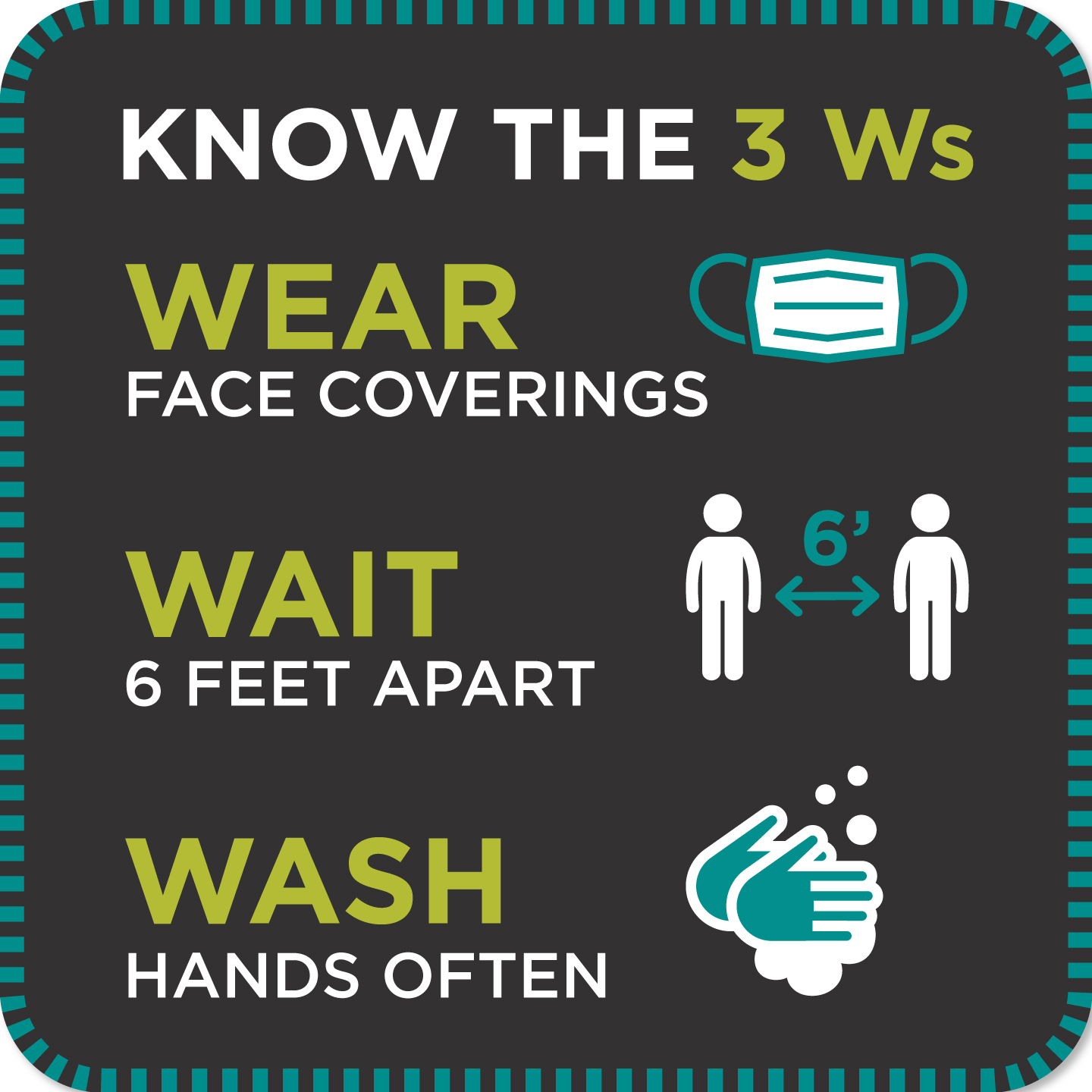 Know the "3 Ws" — WEAR. WAIT. WASH.
Wear a face covering.
Wait 6 feet apart from others.
Wash your hands often, with soap and water – 20 seconds each time.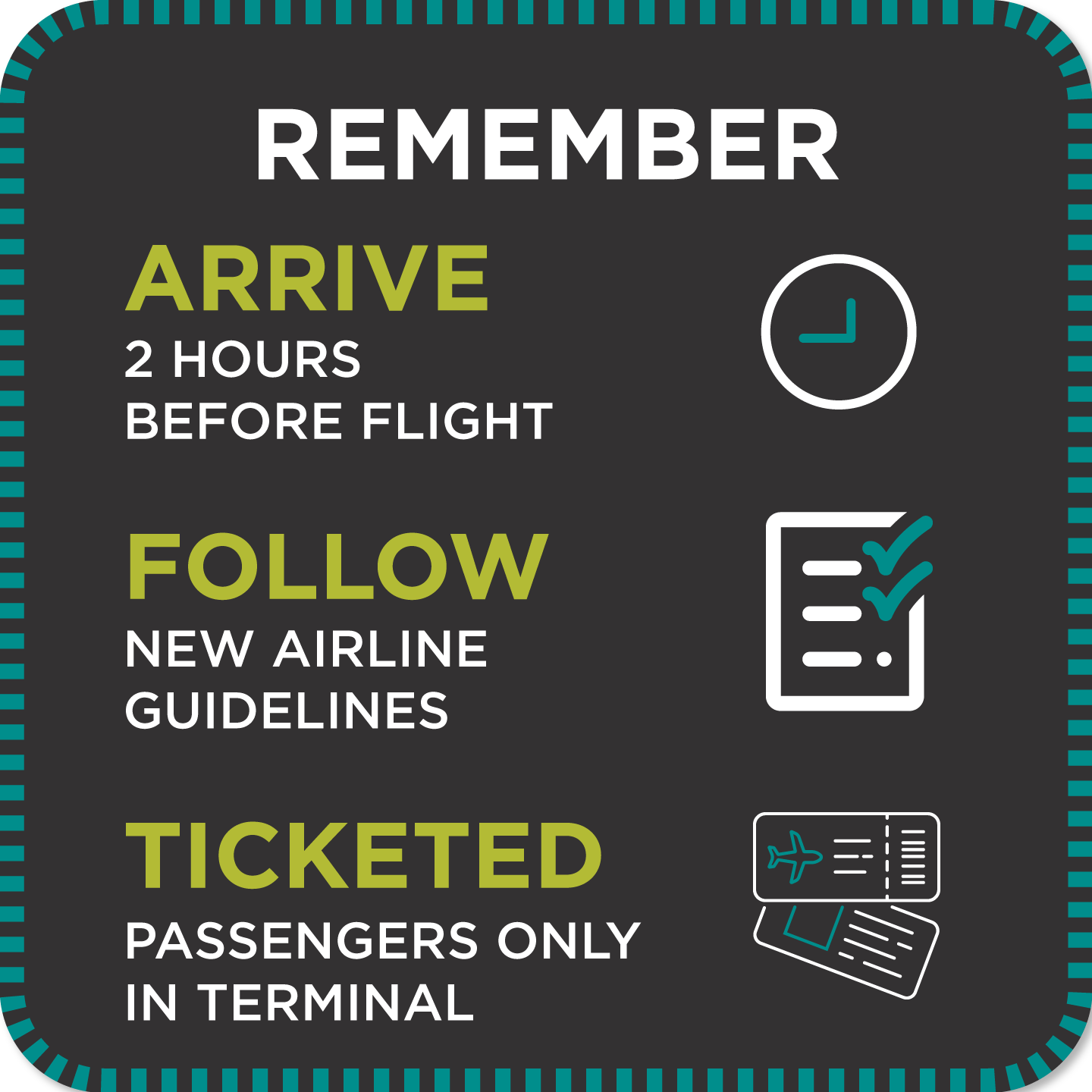 Helpful tips to remember
Allow ample time to arrive at the airport before a flight to avoid crowds.
Check airline's travel requirements before coming to the airport, as many airlines have new guidelines and are requiring use of masks by their passengers.
Use technology to reduce touch-points whenever possible, such as mobile boarding passes and check-in.
If you are sick, do not travel. Stay home and consult your health care provider.
And remember:  only enter the airport if necessary.  We ask that only ticketed passengers, those assisting a passenger with special needs, or those doing business enter the airport.
Remember — your precautions will not only protect you, but also those around you.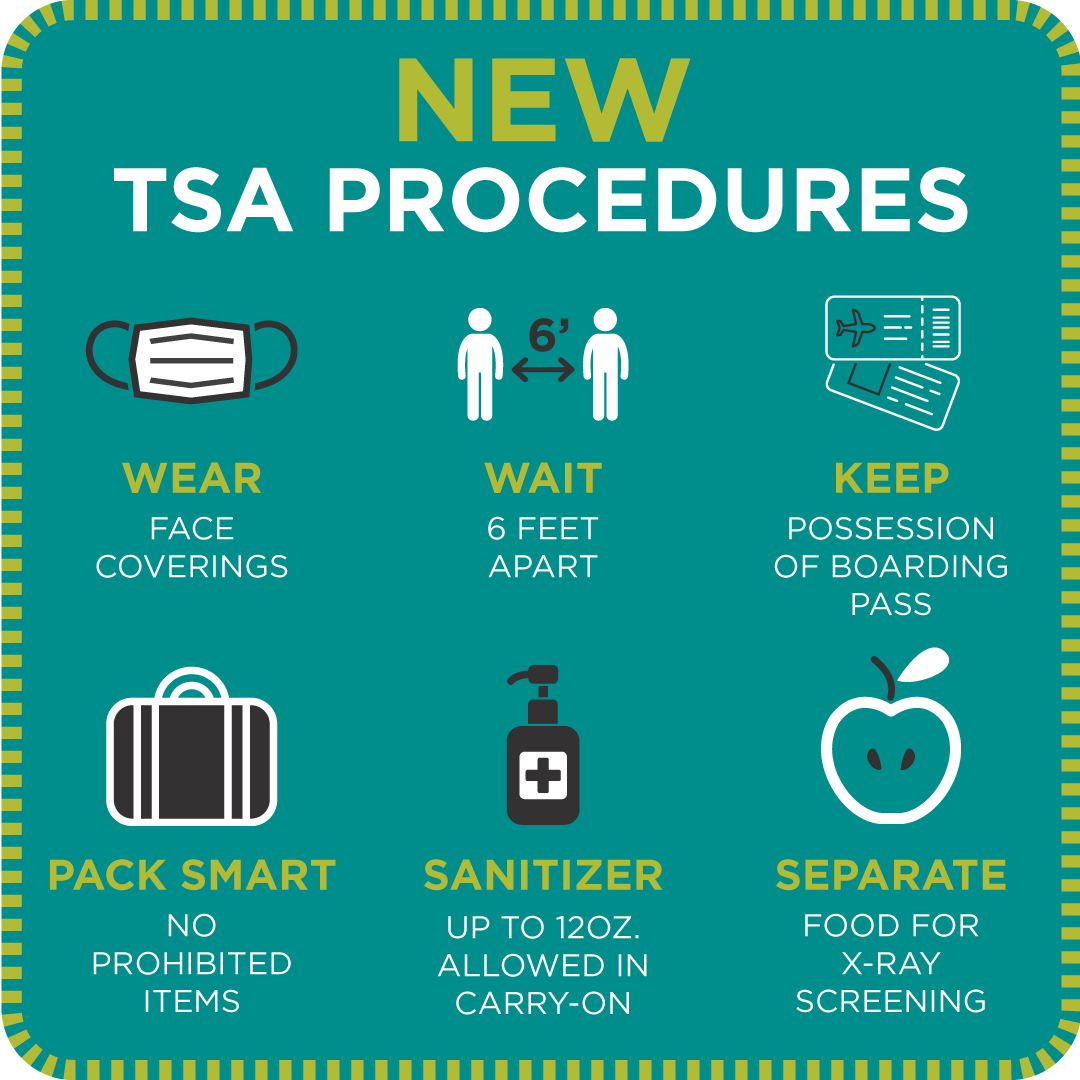 New TSA procedures
TSA is experiencing a steady growth of travelers coming through airport checkpoints, including at AVL.  More security procedures are being implemented:
Travelers will be asked to keep possession of their boarding passes, and self-scan them at the podium.  Travelers will also hold the passes in view of the TSA officer for visual inspection.  This reduces the TSA officer's need to touch a passenger's boarding pass.
Travelers will need to separate food (in carry-on luggage) for inspection. Food must now be placed in clear plastic bags and placed into a bin with no other items for screening.  Why?  Food often triggers alarms requiring luggage to be opened for closer inspection.  This new step will reduce the instances in which passenger bags will be handled by TSA officers.
Passengers may include one 12-oz bottle of hand sanitizer in their carry-on luggage, but this container must be removed from the carry-on for screening.
MORE HELPFUL LINKS
If you are traveling, and are concerned about the impact of the COVID-19 virus on your trip, please consult the CDC for useful information: LEARN MORE >
You also need to check restrictions that may be in place in your final destination city/state.  FIND STATE HEALTH DEPARTMENT WEBSITES HERE>

Please note:  The U.S. Department of State has implemented some international travel bans.  LEARN MORE > 
For more information on the COVID-19 virus:
Centers for Disease Control and Prevention (CDC)  LEARN MORE >
Local information:  Buncombe Ready: COVID-19  LEARN MORE >