​​​​​Jobs posted first are with the Greater Asheville Regional Airport Authority.  Scroll to the bottom of the page to see OTHER JOBS AT THE AIRPORT (airlines, rental cars, parking operator, restaurant, TSA, and others)
Departments include: Administration, Custodial, Finance, Guest Services, Information Technology, Maintenance, Marketing, Operations, Public Safety
Positions currently available are listed on this page.
To apply, click on the "APPLY NOW" button below each posting.
With any questions or concerns regarding the application process, please email HR@flyavl.com.
Operations + Maintenance
Public Safety
Administration + Human Resources
OTHER JOBS AT THE AIRPORT
Other businesses operate at the airport, such as airlines, ground handling companies, parking operator, and restaurants. For a list of businesses that operate at the airport click here >
Below are a few links that have been provided for current opportunities at AVL: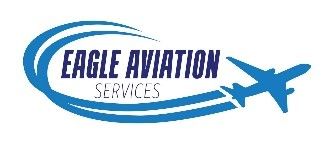 Eagle Aviation Services
We're looking for qualified people to fill roles in the de-icing operation at Asheville Regional Airport.  Eagle is recognized in the industry as a company that has above-average team member retention and an impeccable safety record.
APPLICATION INFORMATION COMING SOON.

Enterprise
We're here to take your talents to a new heights! 
Just what is it that you're looking for from your career? Whether it's constant growth and development, meaningful work, opportunities for promotion or just colleagues you can have fun with along the way, one thing is for certain, you'll find it all (and much more) here at Enterprise Holdings. All you need to do is bring your personality, enthusiasm, talent and team spirit along for the ride, and we'll help with the rest. After all, we are the experts in helping people get to where they want to be. Don't wait any longer! Check what we have to offer.
---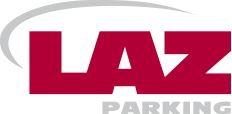 LAZ Parking
LAZ operates the parking and shuttle services at Asheville Regional Airport.  For information about available positions, competitive pay, and sign-on or referral bonus opportunities, click the button below.
---

Paradies Lagardére
From our corporate offices in Atlanta and Toronto, to more than 100 airports across North America, Paradies Lagardère offers exciting and challenging careers in our corporate offices, and in our retail and dining concepts in airports throughout North America. We provide a fun atmosphere, top-notch, industry-leading training and development, opportunities for growth, and recognition for our associates' hard work and commitment.
Some benefits we offer our associates:
Paid time off
401k
Company holidays
Transportation and parking assistance
Employee discounts
And much more...

Our company was founded on strong core values and a committed work ethic. As a result, Paradies Lagardère places tremendous emphasis on nurturing relationships and loyalty among our associates. 
Explore new horizons today…
---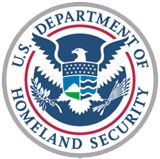 Transportation Security Administration (TSA)
TSA is hiring! For more information click on the link to begin your TSA career. 
---

United Ground Express