This week brings a couple of special winged visitors to the Asheville Regional Airport, thanks to an organization called the Collings Foundation and its "Wings of Freedom Tour." Arriving on the AVL runway today around lunch time will be a B-24 Liberation and a B-17 Flying Fortress, both fully-restored WWII aircraft that flew hundreds of missions in the 1940s. The Wings of Freedom Tour offers the public a chance to come and see the warbirds in person, and to purchase tickets to take a walk-through tour or even a flight on one these historic planes.
The Wings of Freedom Tour exists to honor the veterans who have served in the military and who have fought for our freedoms, and to educate the public about our national history. The tour has been operating for more than 20 years, making more than 2,600 visits to airports across the country.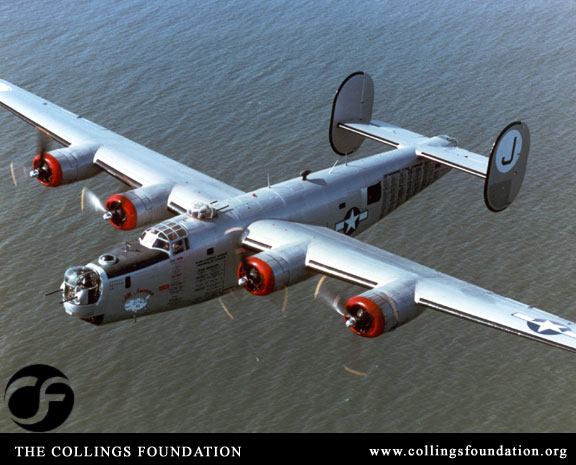 To learn more about touring the aircraft or scheduling your own flight aboard them, visit http://www.collingsfoundation.org.