MOMENTUM: Asheville Regional Airport's art gallery opens newest exhibit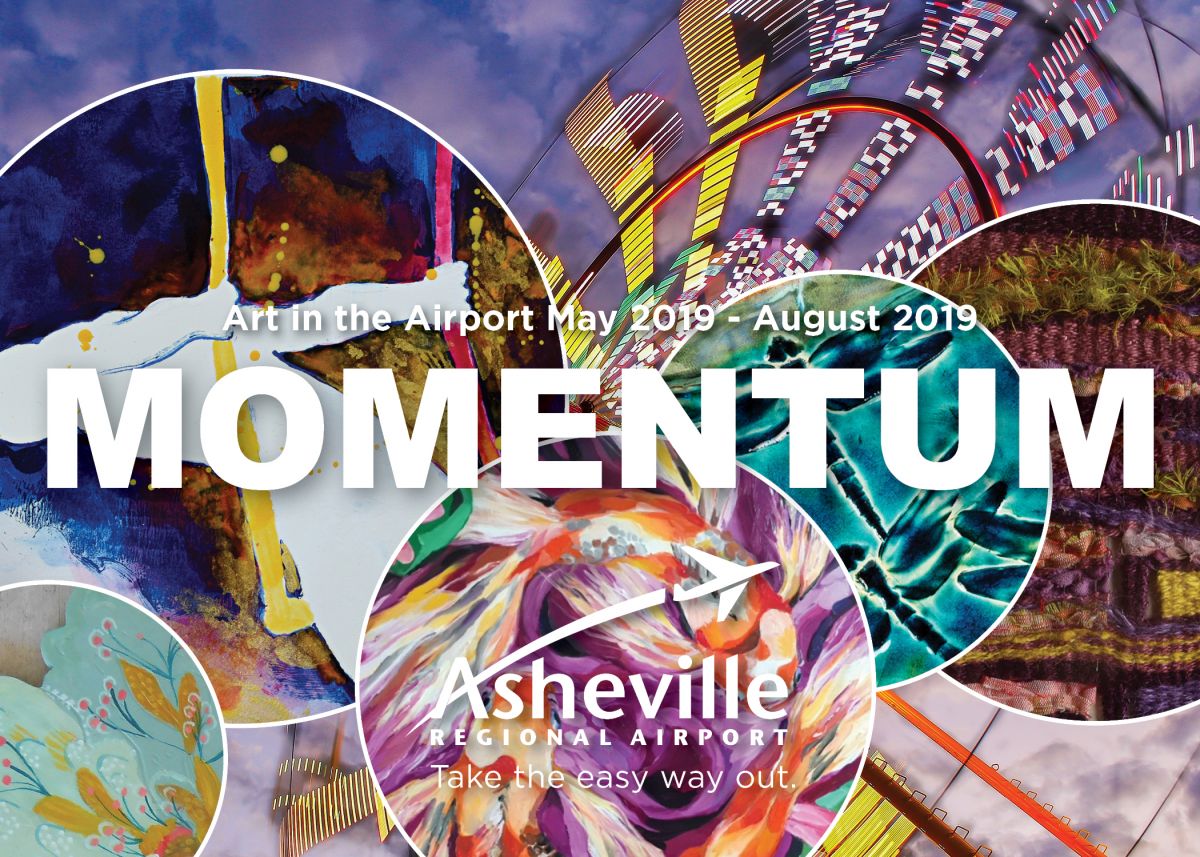 (Asheville, N.C.) Momentum, the newest exhibit showing in the airport art gallery, is open to the public, bringing a fresh arrival of inspiration to onlookers. The exhibit features six local artists specializing in a variety of disciplines. The show will be on display through August 18, 2019.
 
From digital photography and paintings to dimensional sculptures and intricate fiber pieces - Momentum delivers an exhibit full of vibrant colors and energetic movement. The gallery will be a highlight for the hundreds of thousands of summer travelers that will be welcomed to the area through the airport. 
The local featured artists are listed below:
Josie Chilcote
Stuart Glassman
Kimberly Hodges
Costanza Knight
Betsy Meyer
MariLou Solares
 
"The airport is the front door to WNC, and it is delightful to give travelers a glimpse into the culture of our region through the art gallery," said Alexandra Bradley, Brand and Experience Manager at AVL and curator of the gallery. 
 
Artwork can be purchased from the gallery by emailing art@flyavl.com. Artists who reside in any of the eleven counties within AVL's primary service market may apply for consideration. Details about the program, including application instructions, can be found on the airport's website at flyavl.com.
# # # # #