Fall is not only a time of changing leaves and temperatures, but also time to change the canvases and frames hanging in the Asheville Regional Airport (AVL) art gallery. From the beginning of October through January 3, 2014 the Art in the Airport program will feature six fresh artists from the western North Carolina region for its 19th exhibit. Fine photography, abstract paintings and modern pottery are tucked into a gallery open to airport visitors and travelers alike near the center of the airport terminal. The 19th exhibit displays more than 30 pieces of original art by artists who bring a variety of educational backgrounds and different media to the table. [caption id="attachment_465" align="alignleft" width="230" caption="Artist: Hannah Hall (etsy.com/shop/BirdsOfTheAirArtist)"]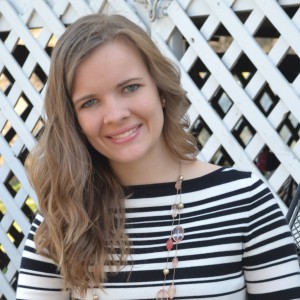 [/caption]
Hannah Hall recently graduated with a bachelors in studio art from North Greenville University and returned to her hometown of Saluda while she applies to masters' of fine arts programs. She has displayed her art in the WNC Agricultural Center and been published in the Mountain Laurel. Hannah has eight small ceramic sculptures on display as well as some black and white photographs reminding viewers of simpler times.
[caption id="attachment_466" align="alignright" width="225" caption="Artist: Joe Longobardi (joelongobardiphotography.com)"]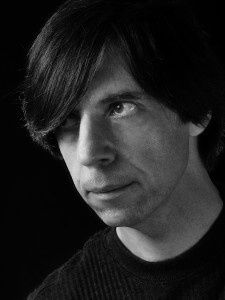 [/caption]
Photographer Joe Longobardi has several black and white photographs on display that highlight the current people, scenes and happenings of downtown Asheville. Longobardi has spent the last six years as a professional photographer and has exhibited his work as far as San Francisco, California. Longobardi has been featured in several publications including Our State magazine, The Laurel of Asheville and Mountain Xpress.
[caption id="attachment_467" align="alignleft" width="200" caption="Artist: Zaire Kacz (zairekaczphotography.com)"]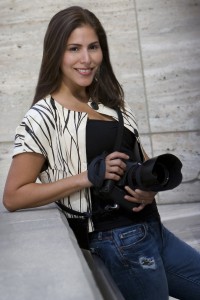 [/caption]
Zaire Kacz got her start as a professional fashion photographer in Miami, Florida, and her work has been featured in magazines like Harper's Bazaar. The Venezuela native decided to move to Asheville and used her experience to become a professional artist. Her most recent series, Reborn, highlights dancers from the Terpsicorps' Theater of Dance and served as the inspiration for a ballet.
[caption id="attachment_468" align="alignright" width="224" caption="Artist: Harper Leich (harperleich.com)"]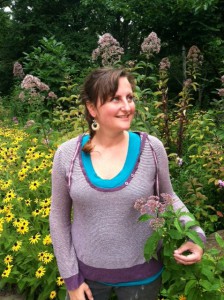 [/caption]
Harper Leich moved to Asheville in 2004 to join the Asheville Mural Project after graduating from Denison University with a B.F.A. and completing an internship with the Philadelphia Mural Arts Program. Her artwork is inspired by photographs she conceptualizes and takes of friends before turning them into large oil on canvas portraits. North Carolina Mountains and fall leaves serve as backdrops to some of her earthy-toned artwork with bright pops of color and a futuristic playfulness.
[caption id="attachment_471" align="alignleft" width="240" caption="Artist: John Haldane (john-haldane.artistwebsites.com)"]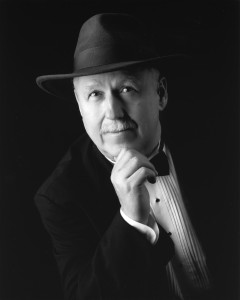 [/caption]
North Carolina landscapes inspire another featured photographer, John Haldane, who brings some of the fall season and Asheville sights into the airport with his photographs on canvas. Scenes from the Blue Ridge Mountains, Linville River and Asheville's city hall can be found in a gallery space near baggage claim. Haldane's images have been published in several local magazines including The Scenic, The Laurel of Asheville and Costco's magazine.
[caption id="attachment_472" align="alignright" width="300" caption="Artist: Dawn Behling (dawnbehling.com)"]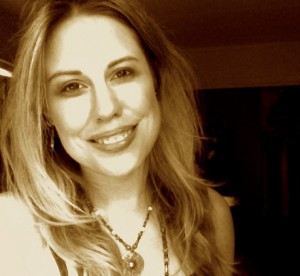 [/caption]
Artist Dawn Behling has a collection of work inspired by nature that incorporates imagery from ocean life, trees and plants within her pieces. She layers textured materials and uses various techniques including screen printing and painting to create unique pieces. Behling studied textiles and weaving while earning her B.F.A. from East Carolina University and continued her education to receive a M.F.A. from Western Carolina University.
"The Art in the Airport program continues to grow and allows us to highlight regional artists," said Tina Kinsey, Director of Marketing and Public Relations at AVL. "We are glad these artists are eager to share their artwork with the thousands of travelers through AVL each week so they get a better sense of the culture and beauty of western North Carolina."
The exhibit is open to all guests and located outside the security checkpoint. Pieces can be purchased from the gallery by emailing art@flyavl.com.
Artists who reside in any of the eleven counties within AVL's primary service market may apply for acceptance into upcoming exhibits. An advisory committee, made up of regional artists, participates in the selection process. Details about the program, including application instructions, can be found on the airport's website at flyavl.com.