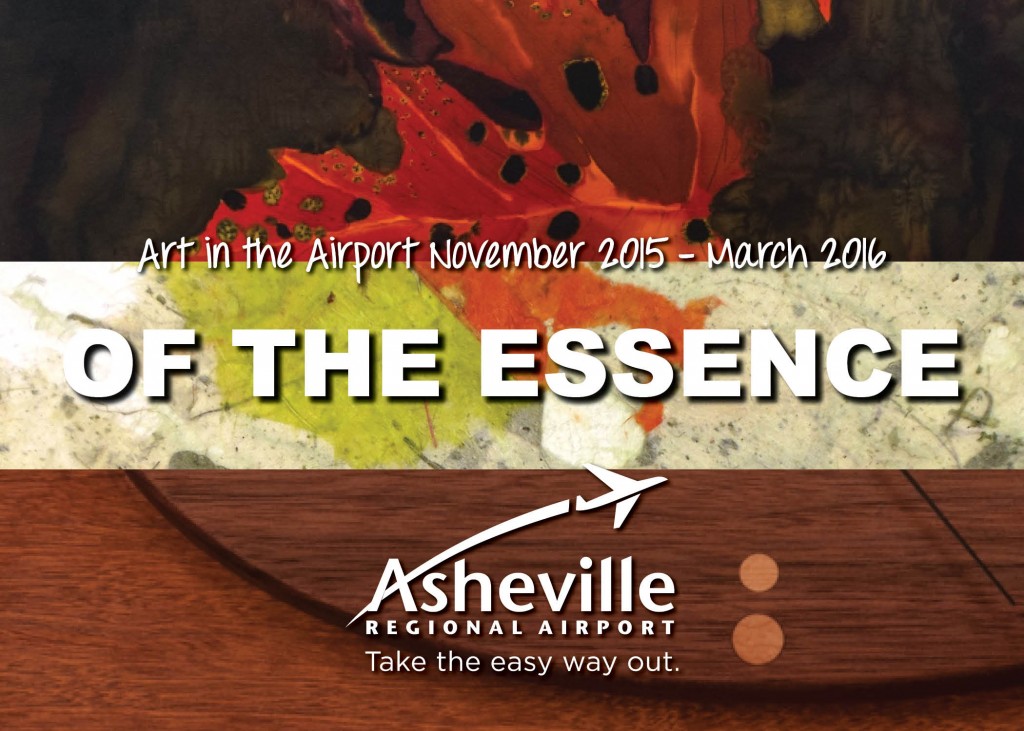 (Asheville, N.C.) Of The Essence, the newest Art in the Airport exhibit at Asheville Regional Airport (AVL) is now open through March 7, 2016. This exhibit showcases fine art pieces in a variety of mediums, from silk and paper to hardwoods. The paintings' vibrant colors imbue an essence of the season, while intricately crafted hardwood clocks create an essence of reflection.   As viewers observe the gallery, they are invited to take a moment in "time" to enjoy the season.
Three, western North Carolina based artists, Lisa De Girolamo, Kathy Goodson, and Connie Molland, are featured in the Of The Essence exhibit. Onlookers are able to see a variety of styles and methods used by the artists, as they tour the gallery.
"The art gallery is truly a way for both the passengers and public alike to experience a taste of our region," said Alexandra Bradley, Marketing and Public Relations Specialist at AVL and curator of the gallery.
Artwork can be purchased from the gallery by emailing art@flyavl.com. Artists who reside in any of the eleven counties within AVL's primary service market may apply for acceptance into upcoming exhibits. Details about the program, including application instructions, can be found on the airport's website at flyavl.com.