(Asheville, N.C.) Those traveling through Asheville Regional Airport (AVL) today will be the first to have access to the airport's newest passenger amenity: a mother's lactation suite. AVL is now giving nursing parents a quiet place to pump or breastfeed when they travel with the addition of a Mamava lactation pod.
"The addition of this important amenity has been on our radar for a long time, and on the minds of many of our travelers," said Lew Bleiweis, President & CEO. "A lactation room is our most frequently requested amenity, and we are excited to offer this quiet, clean and private space for traveling parents."
Equipped with comfortable seating, an electrical outlet and hand sanitizing units, a Mamava Lactation Suite is a private, lockable suite designed for nursing parents on the go, and is a complimentary amenity for the traveling public and employees at the airport. AVL's Mamava Lactation Suite, which is ADA accessible, is conveniently located post-security to best serve travelers. The Mamava Lactation Suite will be available during all operating hours, except when in use or being serviced.
Asheville Regional Airport continues to be one of the fastest growing airports in the country, with frequent daily flights to 25 nonstop destinations, including major international hubs offered by six airlines: Allegiant, American, Delta, JetBlue, Sun Country and United. For more information, visit flyavl.com.
####
DOWNLOAD HIGH RESOLUTION PHOTO HERE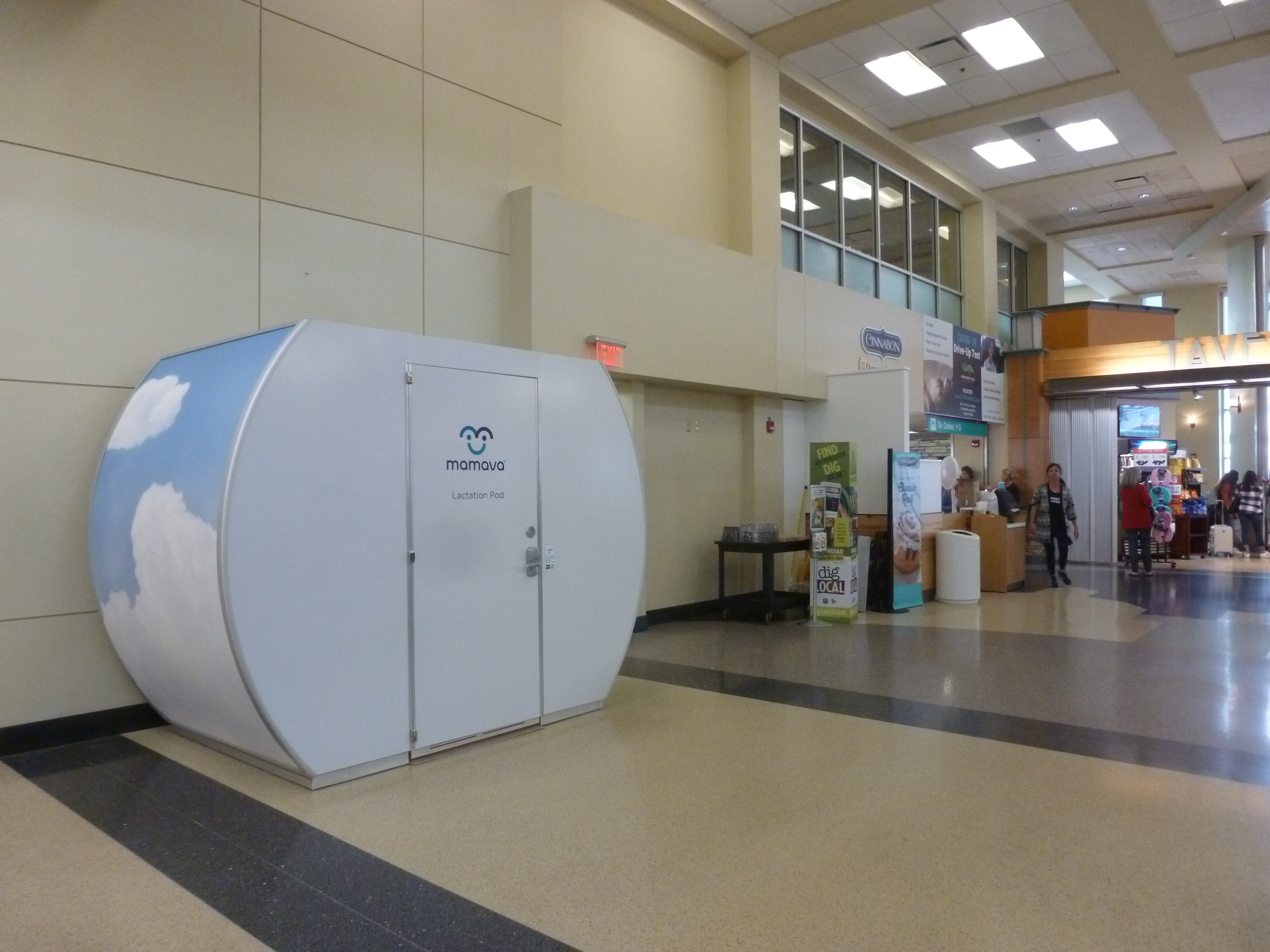 ​