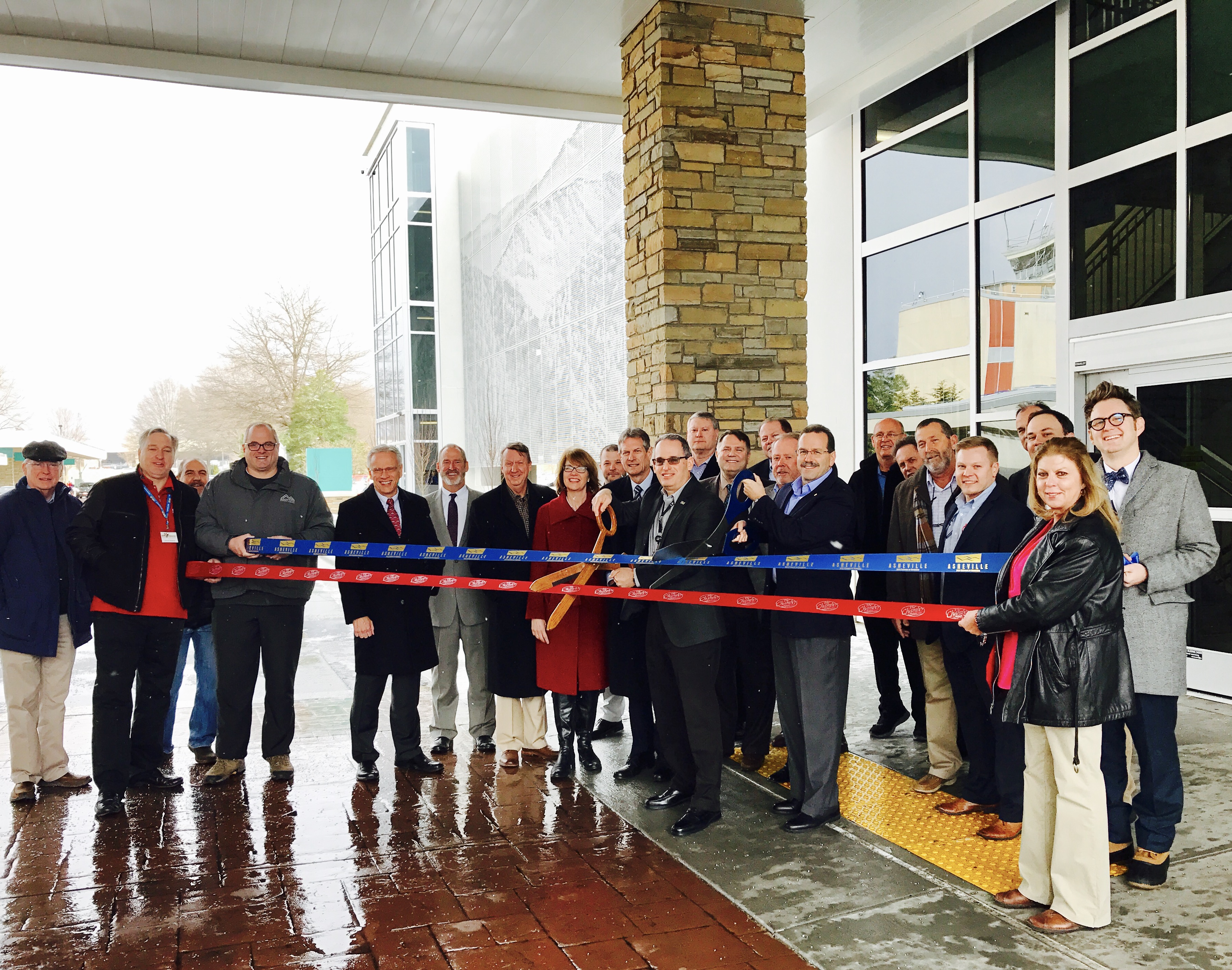 Asheville Regional Airport officially celebrated the opening of its new 5-story parking garage on Wednesday, March 14 at 10am.  The Asheville and Henderson County Chambers of Commerce joined airport officials, the project consultants and contractors, airport staff and members of the community to commemorate this historic milestone in our region's airport's growth.
"Utilization of our region's airport has exceeded projections four years in a row, and the need for additional parking had to be prioritized sooner than our master plan indicated," said Lew Bleiweis, A.A.E., AVL Executive Director.  "We are proud of the end result, and pleased to now offer ample parking for our customers that is convenient, covered and an easy walk to the terminal."
The parking garage offers 1,100 public parking spaces, and several hundred spaces on the lowest level designated as the rental car ready return lot.  The garage augments 700 long-term surface lot spaces, and approximately 100 short-term surface lot spaces.
The  $22 million parking garage project took one year to complete, and has a unique architectural appearance featuring 3-story metal perforated walls that depict almost photographic images of the Blue Ridge Mountains.  One of only a handful of such structures in the United States, the metal panels that make up the imagery are also functional, allowing airflow and protection from the elements inside the garage.
The primary consultant on the project was Delta Airport Consultants, with structural design by Walker Consultants, architectural design by Gresham, Smith and Partners, the contractor was local company American South General Contractors, and utilities by Vaughn & Melton, also a local firm.
Asheville Regional Airport is served by five airlines:  Allegiant, American, Delta, Elite and United.  For more information, visit flyavl.com.
# # # #