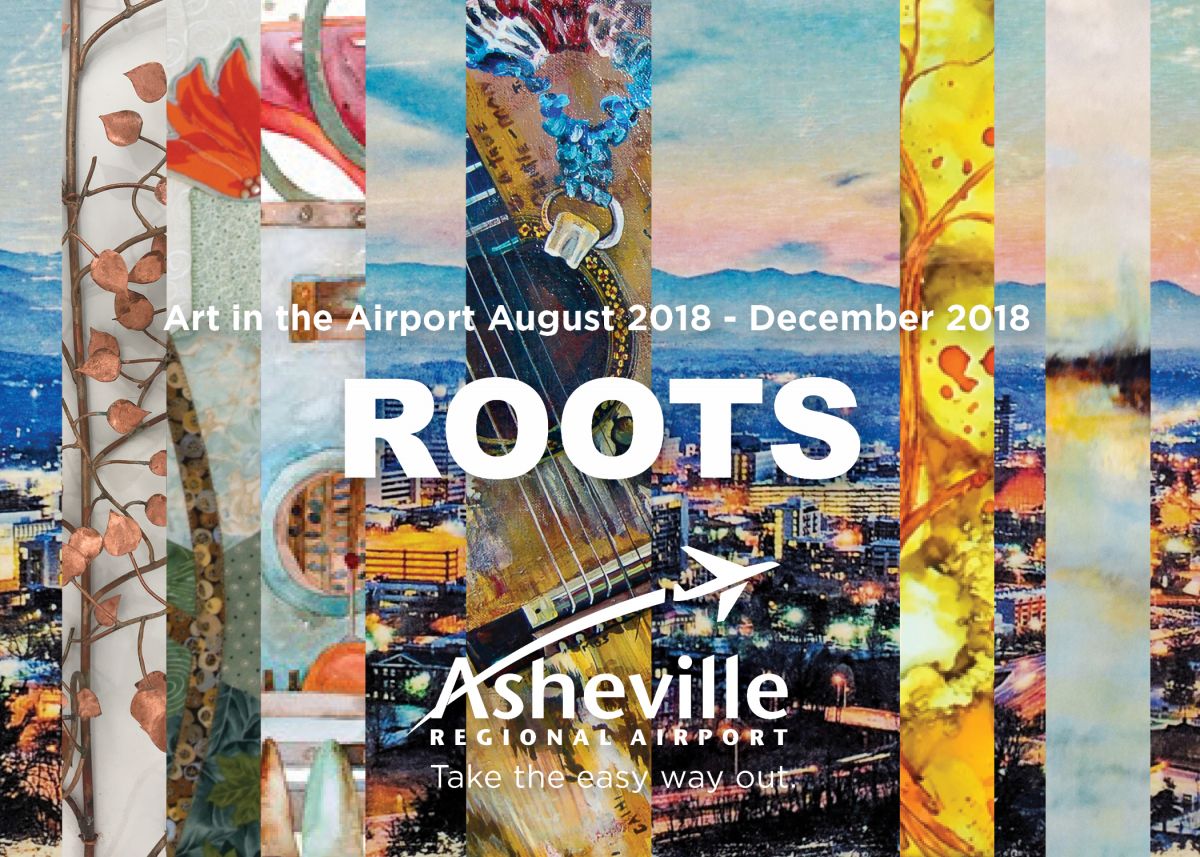 (Asheville, N.C.) Roots, the new exhibit in the Asheville Regional Airport art gallery is now on display. The exhibit, which features seven multidiscipline western North Carolina artists, can be seen now through December 2018.  
 
Mark Crossley's copper sculptures and Bistra Hristova's photography transfers on wood are juxtaposed with Sally Lordeon and Johnnie Stanfield's acrylics on canvas. The Roots theme is continued throughout the fiber art of Paula B. Entin, the ink work by Steffunny Moon, and the watercolors by Kathryn B. Phillips. These seven artists explore different mediums and methods to capture the viewer's attention and tell a visual story.
The Roots exhibit will bring a colorful and captivating perspective to travelers during the fall and winter months at the airport. 
 
"The art gallery is truly a way for both the passengers and public alike to experience a taste of our region," said Alexandra Bradley, Brand and Experience Manager at AVL and curator of the gallery. 
 
Artwork can be purchased from the gallery by emailing art@flyavl.com. Artists who reside in any of the eleven counties within AVL's primary service market may apply for acceptance into upcoming exhibits. Details about the program, including application instructions, can be found on the airport's website at flyavl.com.