With 40 days of winter remaining, we decided it was time to share part two of our staff's favorite winter destination choices.
Winter Park, Colorado From skiing and camping to elk and ram viewing, Winter Park is a beautiful, especially during the season whose name it bears, and it comes recommended highly by David, one of our staff members. Winter Park, dubbed "Colorado's favorite playground," is situated between Rocky Mountain National Park and Arapahoe National Forest, and is about an hour and fifteen minutes from downtown Denver. Learn more: Check out the Winter Park visitor site to plan your trip. How to get there: You can fly from Asheville (AVL) to Denver (DEN) with just one stop on Delta or US Airways, then rent a car, take a train, hop a bus, or grab a shuttle to Winter Park.  
Hawaii When making a travel bucket list, this destination is often top-of-mind — and for good reason, according to Rita: "Famous sites to see like the Big Island Volcano, warm weather to sunbathe or to snorkel in the crystal blue ocean, and unique events to attend like a traditional Hawaiian Luau — what better way to enjoy the winter than in the warm sunshine!" We all know about the tropical climate and the laid back atmosphere, but here are a few things you might not know about Hawaii:
Hawaii isn't the smallest state – it's the 4th smallest, after Connecticut, Delaware, and Rhode Island
Billboards are not allowed in the state of Hawaii
Hawaii boasts 750 miles of coastline, giving the 4th most (only Alaska, California, and Florida have more)
Ready to book your trip yet? We can help: Learn more: Everything you could want to know about the 50th state can be found at the official tourism website. How to get there: You can get there with just a stop or two from Asheville Regional Airport. Try United or US Airways from AVL to Honolulu (HNL).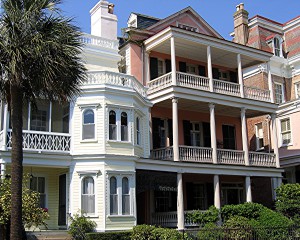 Charleston, South Carolina
An excellent weekend getaway, Charleston offers beaches, history, nightlife, dining, shopping and a whole lot of charm. AVL staffer Ethel says "It is another world… I just relax when I arrive there. I have been there in spring, summer and fall. I wish that I could go there in the winter because I have heard that they have neat Christmas events like the parade of boats." The average temperatures in February reach nearly 63 degrees, which means a stroll on the beach or through the streets of downtown can be very enjoyable. Many people drive to Charleston from the Asheville area, but flying is an option too with a quick stop in Charlotte (on US Airways). Learn more: Need some ideas for your trip? Try starting here. How to get there: Book your getaway from AVL to CHS on US Airways.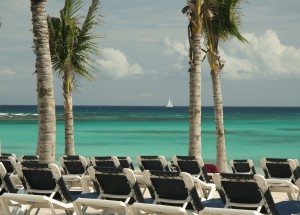 Playa Del Carmen, Mexico
Jeff's favorite winter destination is Playa Del Carmen, Mexico — just south of Cancun in the Mayan Riviera. "The hotel property we stay at is steeped in Mayan culture and located at Xcaret, so we'll spend one full day at the park." The great thing about this destination is that it can be as relaxed or action-packed as you want to make it — it's your vacation, after all! Learn more: Get all the details for your trip south of the border: http://www.visitmexico.com/en/mayan-riviera How to get there: From Asheville, fly into Cancun (CUN) or Cozumel (CZM) on Delta or US Airways with just one stop, then grab a cab or shuttle to your hotel. That's a wrap for our Top Winter Destinations series. Enjoy your travels, and remember to check AVL first!