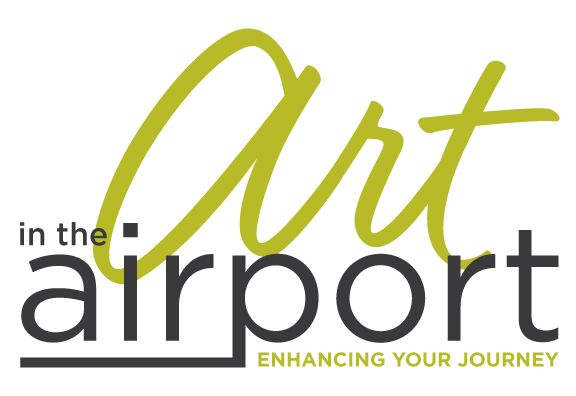 Experience a taste of our region's cultural arts at Asheville Regional Airport.
We are proud to be a part of Western North Carolina and our art and music programs are designed to showcase some of the creativity that is generated throughout this region. From painters and sculptors to folk musicians and concert pianists, the program gives local artists a stage (or a wall) on which their art-forms can be appreciated by thousands of travelers, daily. We invite you to enjoy a sample of our local art and music culture along your journey.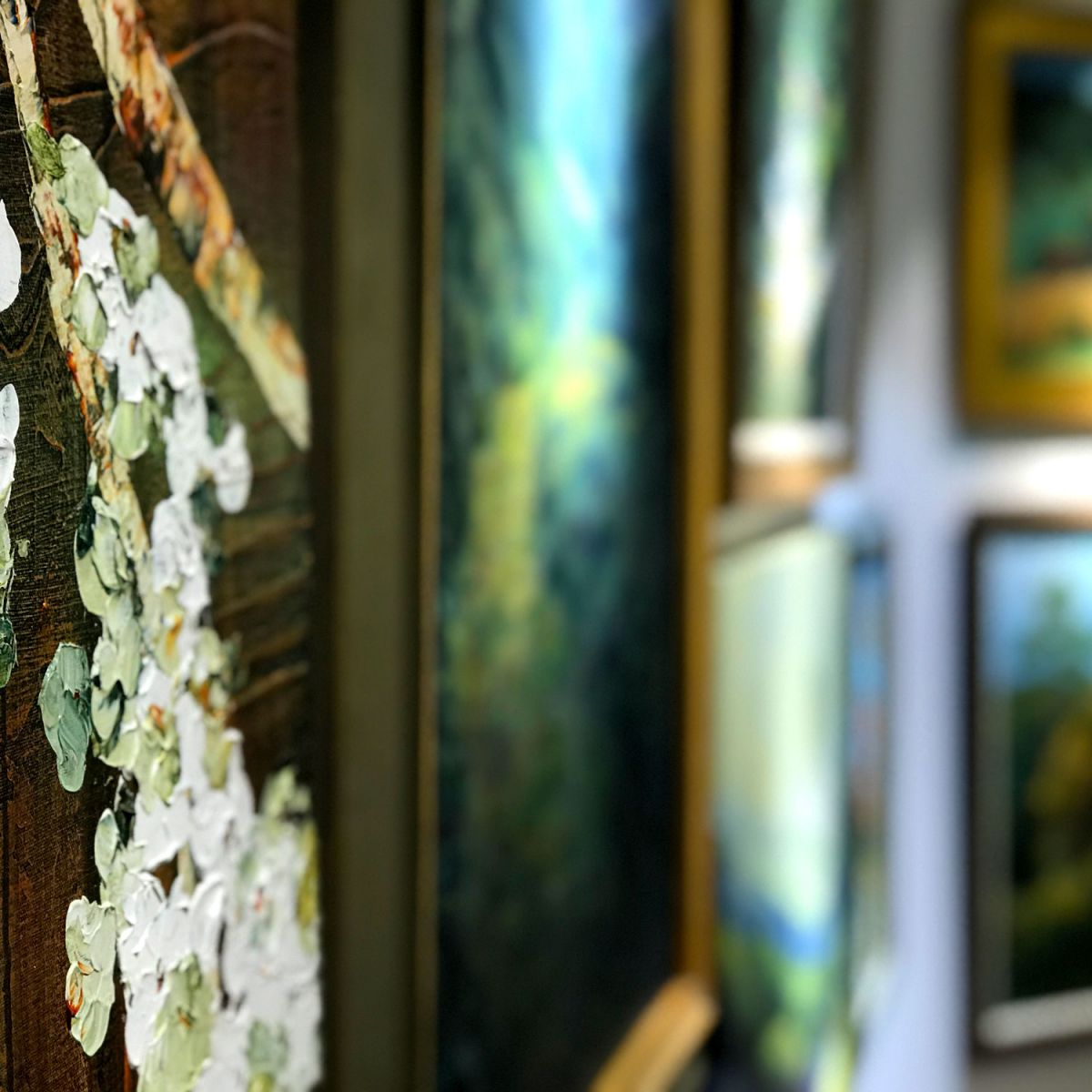 Art Gallery
The airport's art gallery is located in the main lobby of the terminal building. The gallery displays rotating, curated exhibits of artwork by local fine artists. As you ease through the airport on your journey, to or from, we encourage you to take a moment to enjoy the view from the gallery.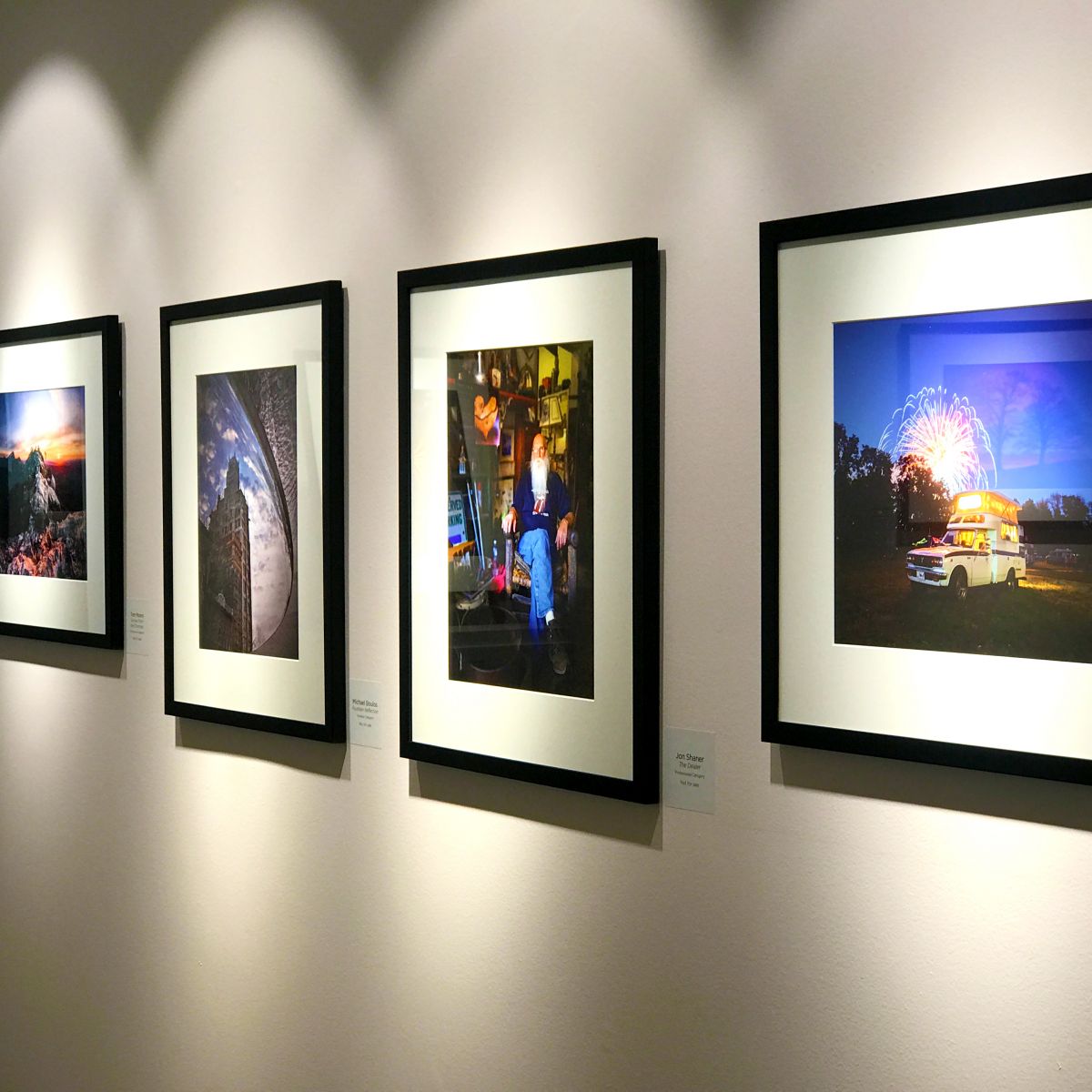 Current Exhibit:
EDGE
On display through July 21, 2023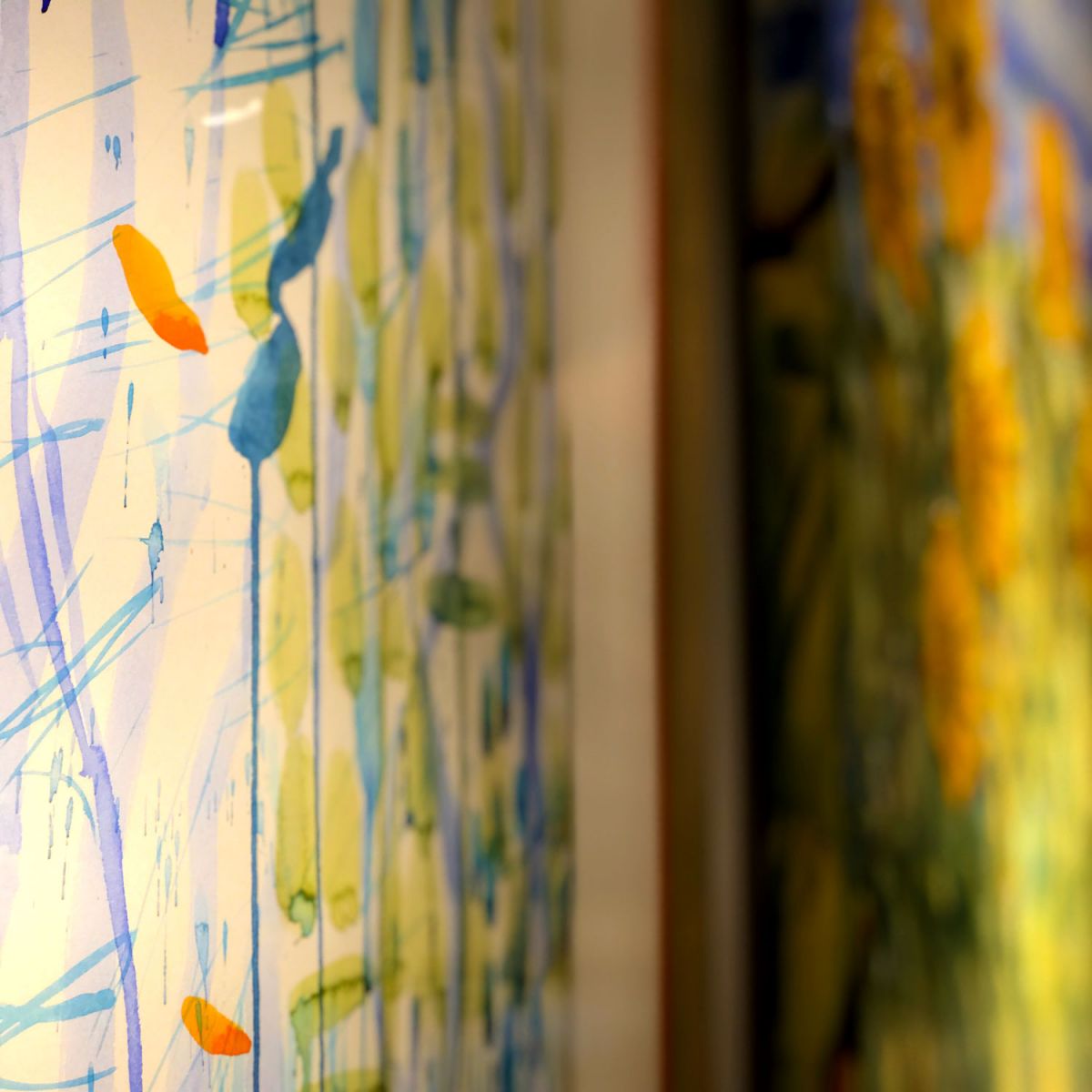 Buying Artwork
In the gallery, when you find a piece for sale that you just can't live without, making a purchase is easy. Simply send an email to the contact below, stating the name of the artist, the title of the piece you wish to purchase, and your contact information. You will receive a purchase agreement outlining the details of your artwork purchase. It's that easy.
Please Note: Artwork displayed in the Student Artwork Showcase is not for sale. 
Contact:
Marketing + PR Department
Email: art@flyavl.com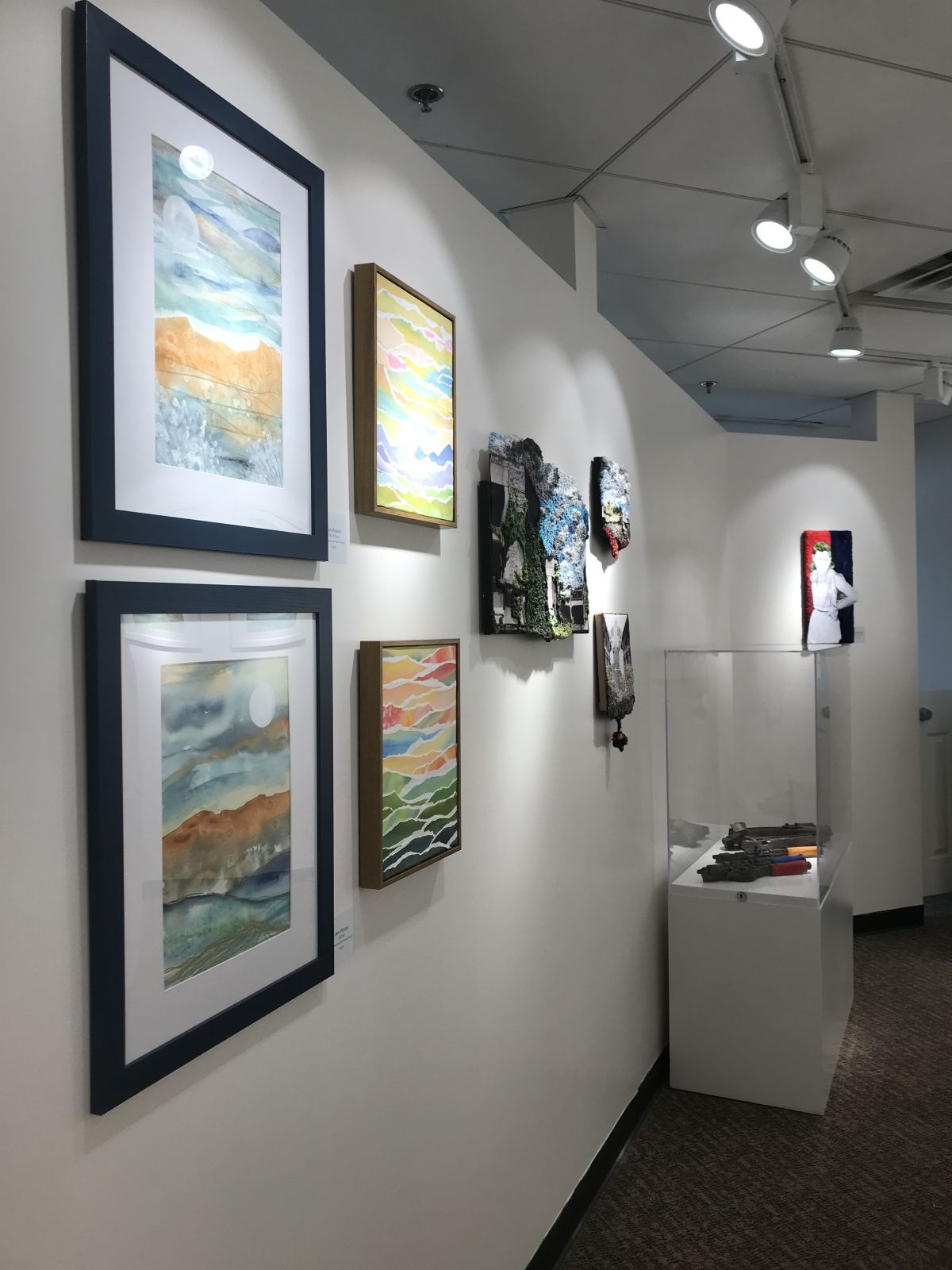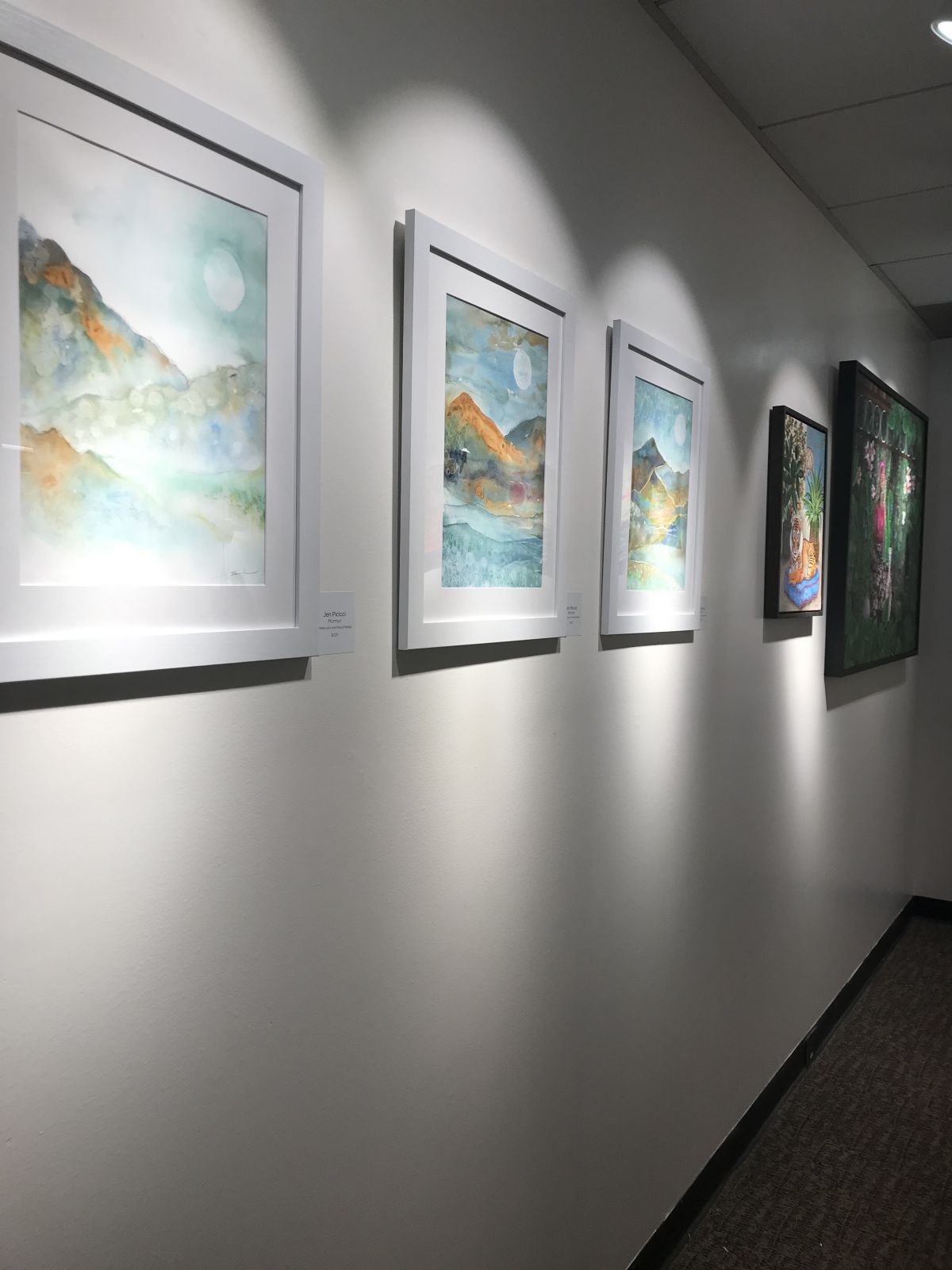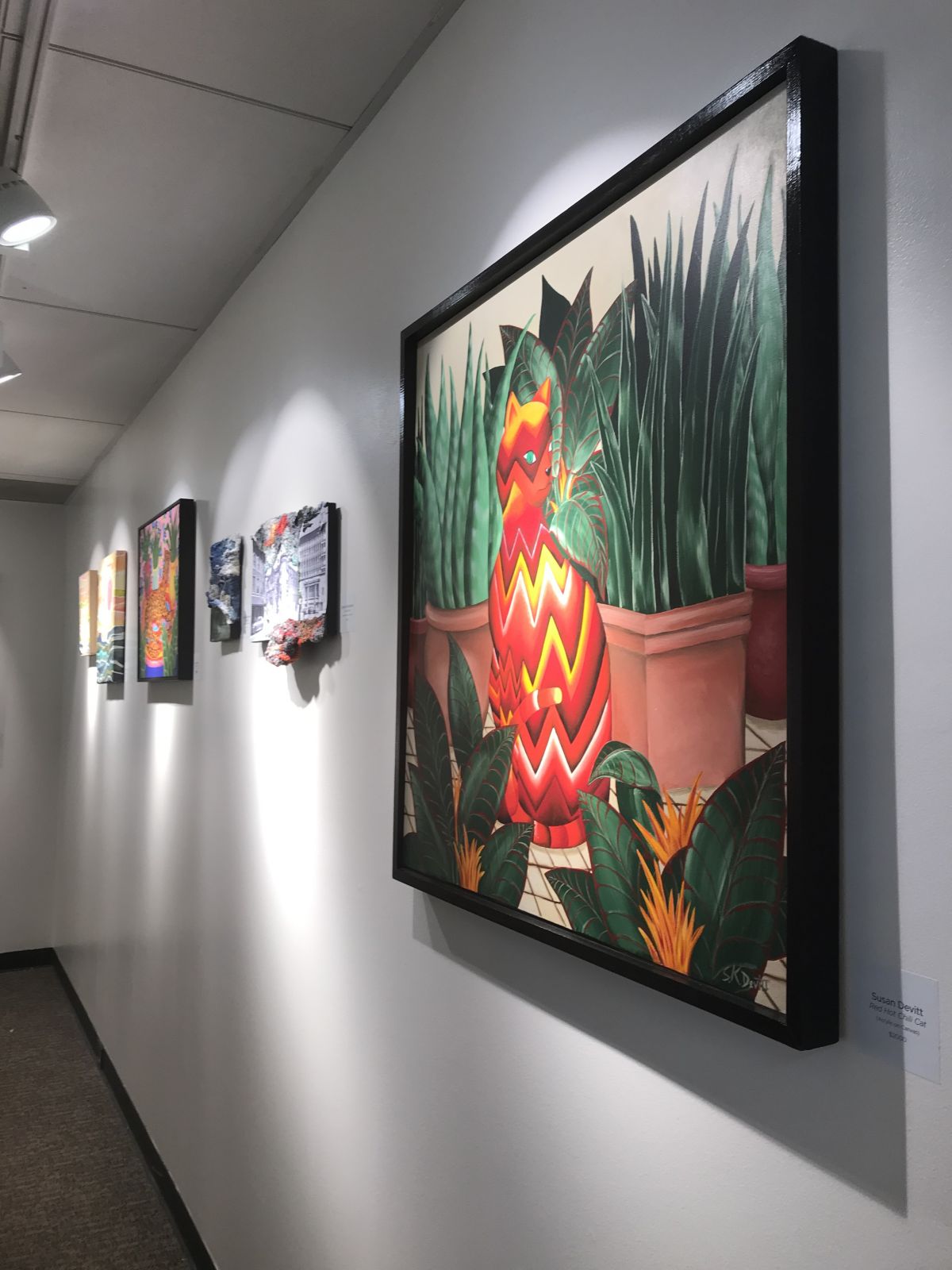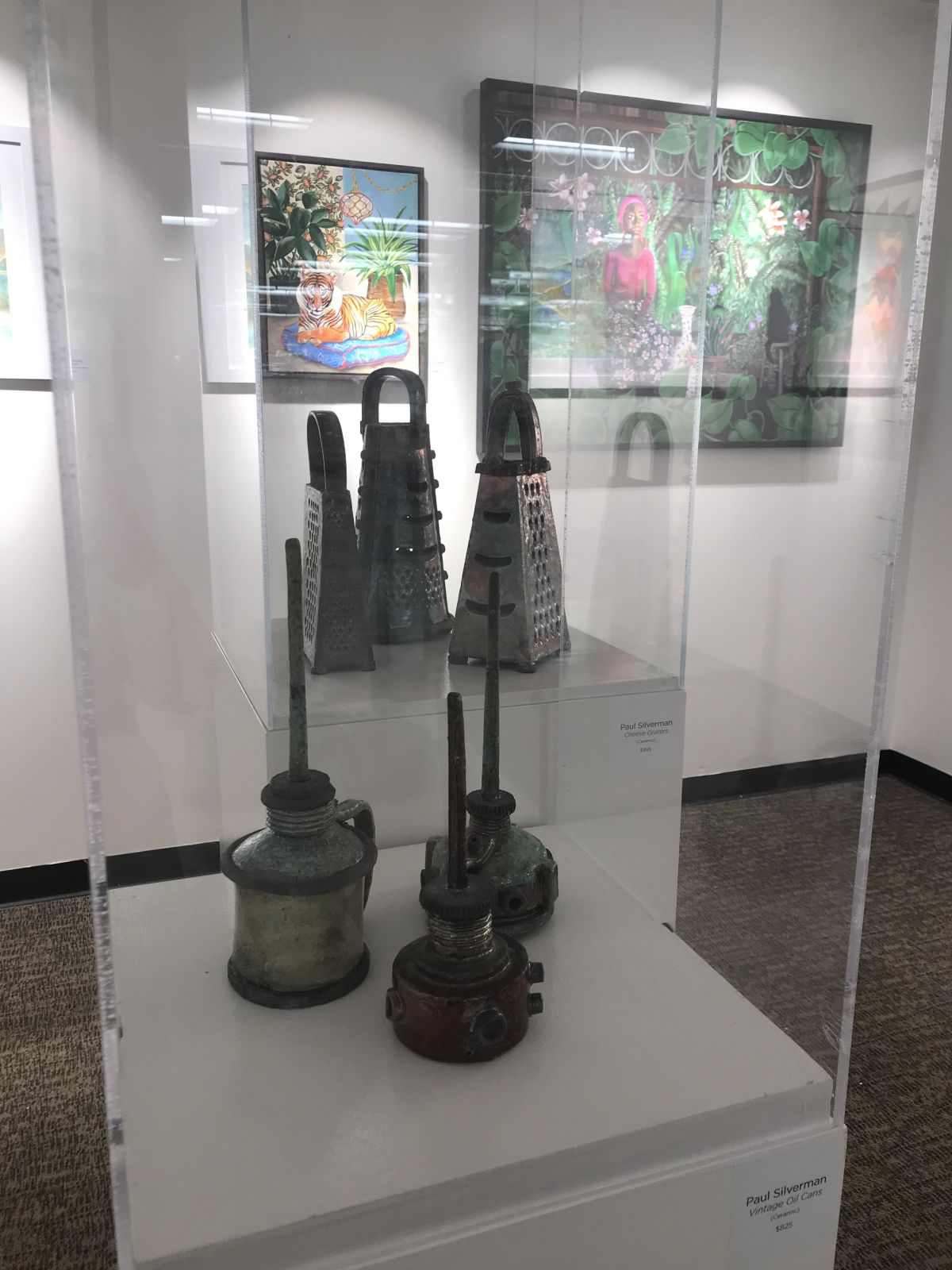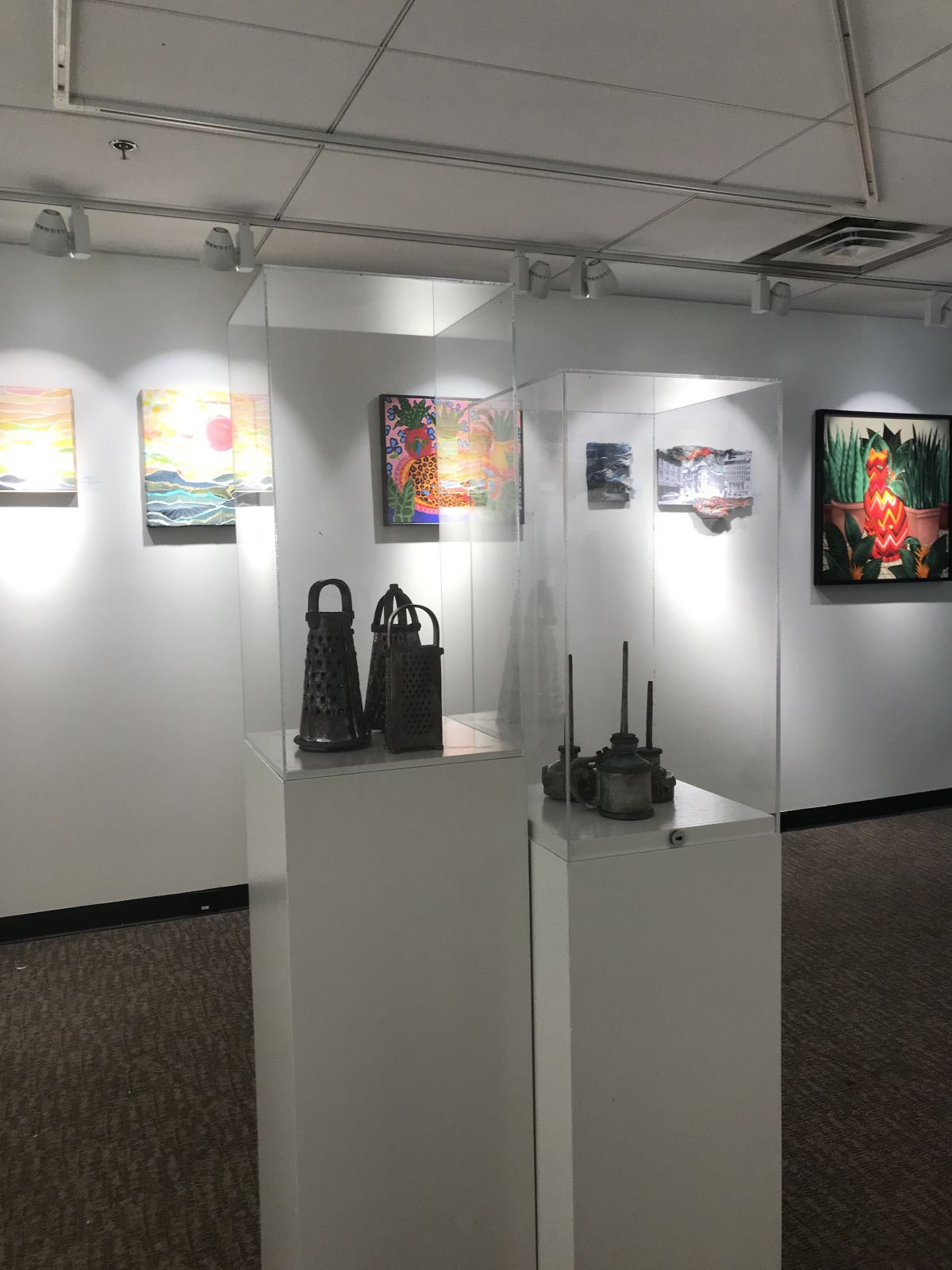 ---
For the Artists
You are a big part of the identity of our region. Whether you display your creativity on a canvas or a stage, in a new idea or in keeping an age old tradition alive, your work enhances the character of our community. If you reside in one of the eleven nearest counties served by AVL and you are interested in having your work exhibited at the airport, please see the instructions below.
ART — How to Apply
Read the Art in the Airport Policy
Have questions? Check out the FAQs
Application deadline to apply for summer exhibit:
TBD
Summer Exhibit — Dates TBD
For more information, please contact: art@flyavl.com
---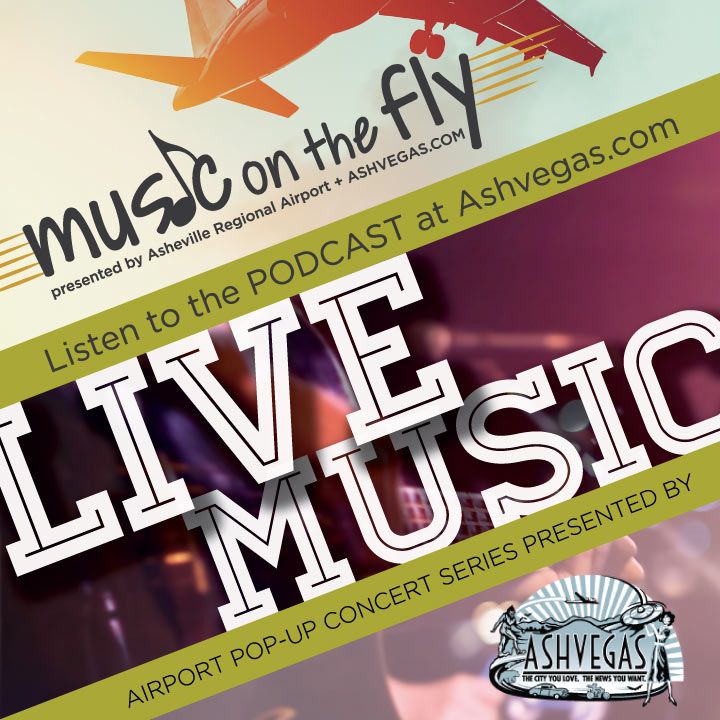 Music on the Fly
This pop-up concert series, brought to you in partnership with Ashvegas.com, is designed to appreciate our loyal travelers and welcome visitors into an atmosphere that reflects our unique community. You can listen to the Music on the Fly concert and musician interviews , recorded live at Asheville Regional Airport, on the podcast at Ashvegas.com.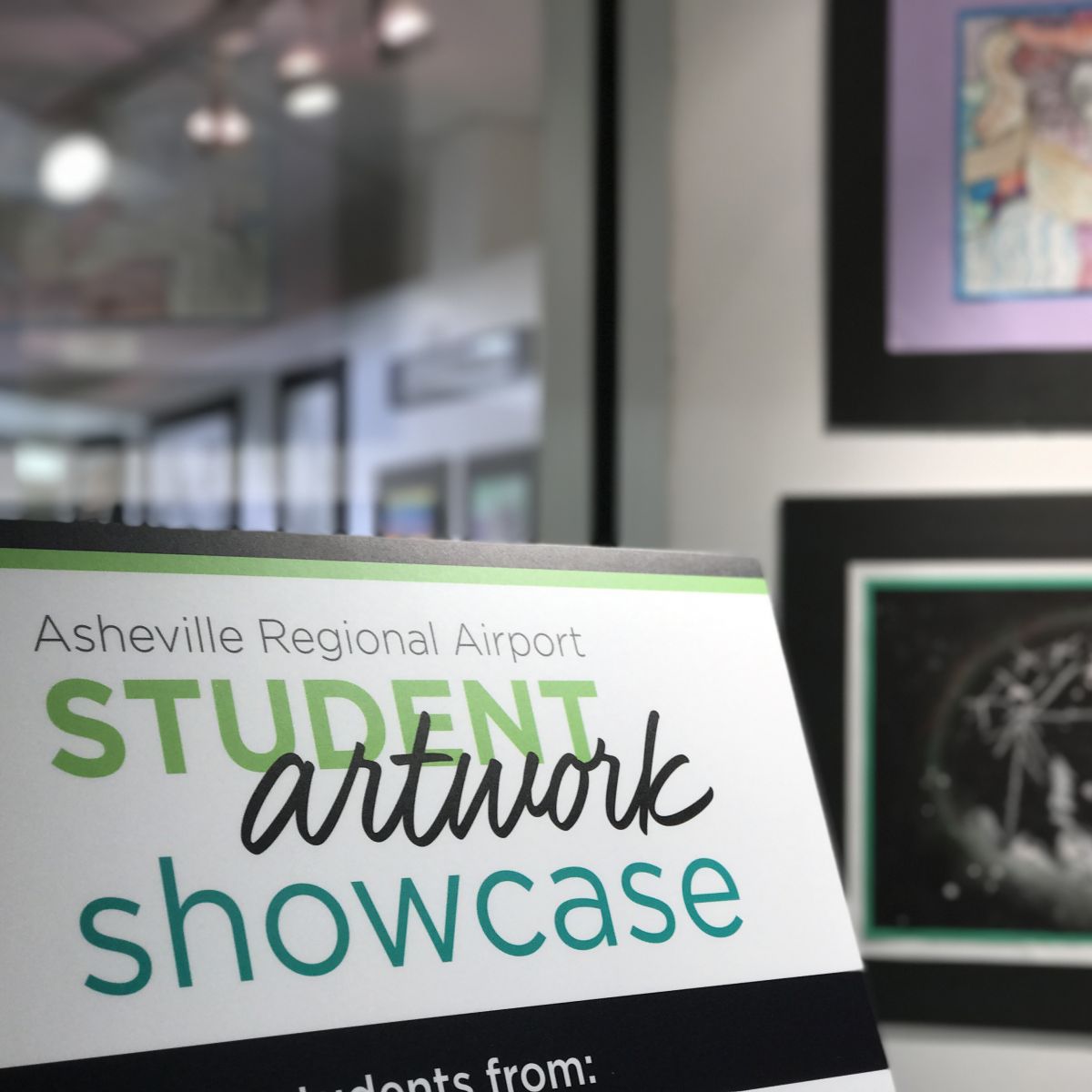 Student Artwork Showcase
Asheville Regional Airport's Art in the Airport program is pleased to feature an annual Student Artwork Showcase in our Art Gallery. This exhibit highlights the creativity of students across our region. If your school is interested in learning more about the Student Artwork Showcase, please email:
 art@flyavl.com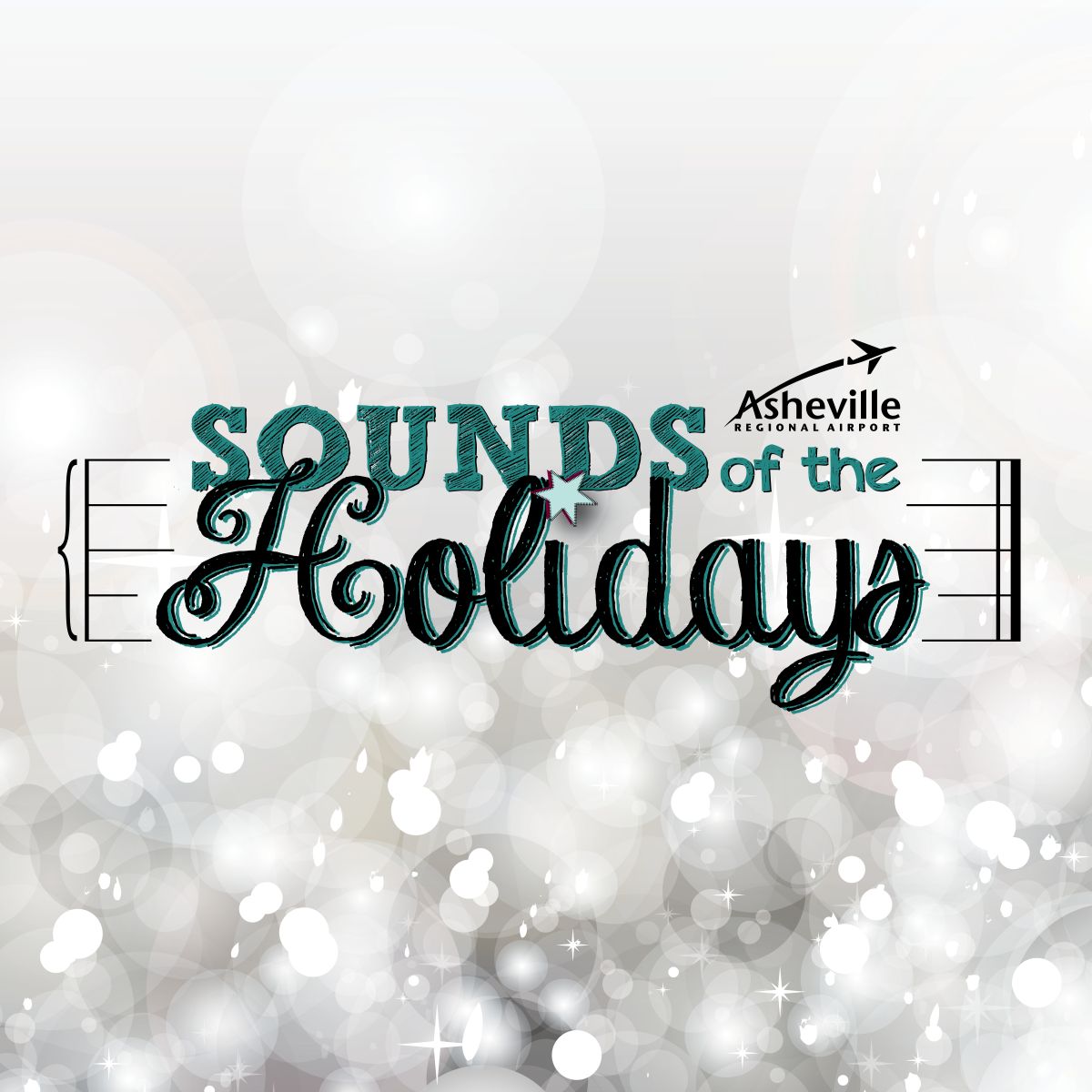 Sounds of the Holidays
Asheville Regional Airport is proud to host local schools, choral groups, and musicians from our region each year to celebrate the season. Sounds of the Holidays takes place throughout the month of December, spreading holiday cheer and welcoming travelers to western North Carolina — or back home again! 
For more information, please reach out to: art@flyavl.com