IMPORTANT NOTICE TO PASSENGERS ABOUT TURO CAR RENTALS
If you have rented a car from Turo that you expect to pick up at Asheville Regional Airport, please be advised that Turo is operating illegally at the airport; therefore, enforcement of the airport's operating rules is occurring.  Turo cars parked or waiting for in-person exchange anywhere on airport property for pick-up by customers may be ticketed and/or towed at vehicle owner's sole cost and expense, which means cars may not be on site/available upon a customer's arrival.  
Why is it illegal for Turo to operate at the airport at this time?   The airport has operating and permitting rules in place that create an equitable business environment for all providers of ground transportation services, including peer-to-peer car rental services.  The airport welcomes Turo, or any other similar company to legally do business at the airport; however, Turo has chosen not to comply with the rules. 
   
We realize that some passengers could be negatively affected by Turo's decision to operate illegally.  Therefore, we advise customers to make other ground transportation arrangements, or to pick up Turo vehicles off of airport property.  
>AIRPORT PEER-TO-PEER VEHICLE SHARING BUSINESS REGULATION
 
---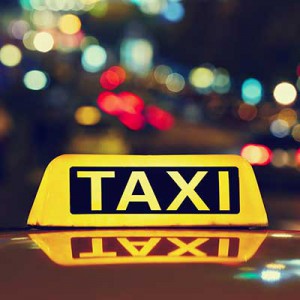 Taxi cab ($3.00/mile, plus $2.50 starting on the meter)
Car service (flat rate based on destination)
Limousine (flat rate based on destination)
Ride-App Pick Up
Public Transit
Hotel shuttle (most are free of charge)
Ground Transportation Pick-up Locations:

VIEW MAP
 
For Ground Transportation Providers: