ALERT:  NATIONAL SHORTAGE OF GROUND TRANSPORTATION 
WAIT TIMES MAY BE LONG
Because of the national shortage of ground transportation drivers, there may be significant wait times for available taxis, ride app drivers (like Uber and Lyft) and other car services.  We are advising passengers to plan ahead, and prearrange their rides from the airport.
List of local providers and contact information available here.  
PLEASE NOTE — the airport does not operate ground transportation services.  
All taxis, ride app and car services are independent businesses.
 
---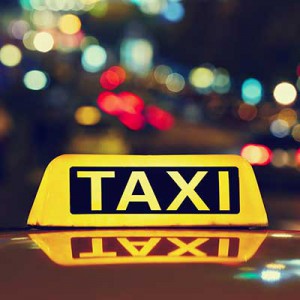 Taxi cab ($2.50/mile, plus $2.50 starting on the meter)
Car service (flat rate based on destination)
Limousine (flat rate based on destination)
Ride-App Pick Up
Public Transit (Asheville – South 3 Route – Asheville Downtown $1.00/person)
Hotel shuttle (most are free of charge)
Ground Transportation Pick-up Locations:

VIEW MAP
 
For assistance with pre-arranging your ground transportation, please contact Guest Services:
For Ground Transportation Providers: